On the morning of Saturday, August 14, 2021, a 7.2 earthquake struck Southwest Haiti where NOVA's medical clinics are located.  Unlike the 2010 earthquake which was centered near Port au Prince and did not significantly affect our community, yesterday's earthquake was a direct hit
Thankfully, our staff and their families are safe, but several of them have lost their homes.  NOVA's main clinic and headquarters suffered severe damage and are currently uninhabitable and unusable as a clinic, but due to the high quality of the construction, the building did not collapse and nobody was harmed.
For the time being, our two staff members who reside at the clinic and others who lost their homes are living on the property and our staff will see patients safely outside and use the Boileau clinic which did not suffer much damage.
Our clinic's water supply is damaged and the staff is using five-gallon water filtration buckets to provide potable water to people in the community.
Within hours of the earthquake, our medical staff was treating injured neighbors in an outdoor emergency treatment area.
Once again NOVA is on the ground at the center of a natural catastrophe and providing medical care, potable water, temporary shelter, and food to those in need.  We can do this because we are an integral permanent part of our community.
The challenge we face today is that in addition to helping our neighbors we must rebuild NOVA's headquarters which has been a place of medical care, a community center, a place of safety, and even of refuge for people in Cavaillon.
Now more than ever NOVA's medical mission is needed to treat the victims of the earthquake.  All the local hospitals in the region suffered severe damage and it will take time to rebuild the medical infrastructure.
NOVA has been providing medical care in Haiti for almost 20 years through the country's many catastrophes, including hurricanes, political unrest, COVID 19, and extreme poverty.  While this is the biggest challenge NOVA has faced to date, we will get through this with the commitment and support of our volunteers and everyone who has helped NOVA grow to be able to provide medical care to a community of 50,000 people in Cavaillon Haiti.
The people all over the south of Haiti are mourning the loss of family and friends, they are facing the challenges of getting medical care for serious injuries and of course, thousands of people are homeless and sleeping outside because their homes have been destroyed or become unsafe.  Inevitably there will be challenges to find shelter and find access to drinking water and food.  We will do our best, while we address our own damages from the earthquake to help the people in our community.
We are asking all our friends and supports to help us at this critical time
Any amount of financial support is greatly appreciated.  Your donation will go directly to:
Help rebuild NOVA's clinic.
Purchase medications and supplies to help care for those in need.
Help aid the members of NOVA's staff and members of our community who have lost their homes.
Continue to provide medical care to the people of Cavaillon, Boileau, and the surrounding communities.
Thank you for your past and continued support of NOVA Hope for Haiti.
If you would like to help directly where this earthquake has hit, please consider donating HERE.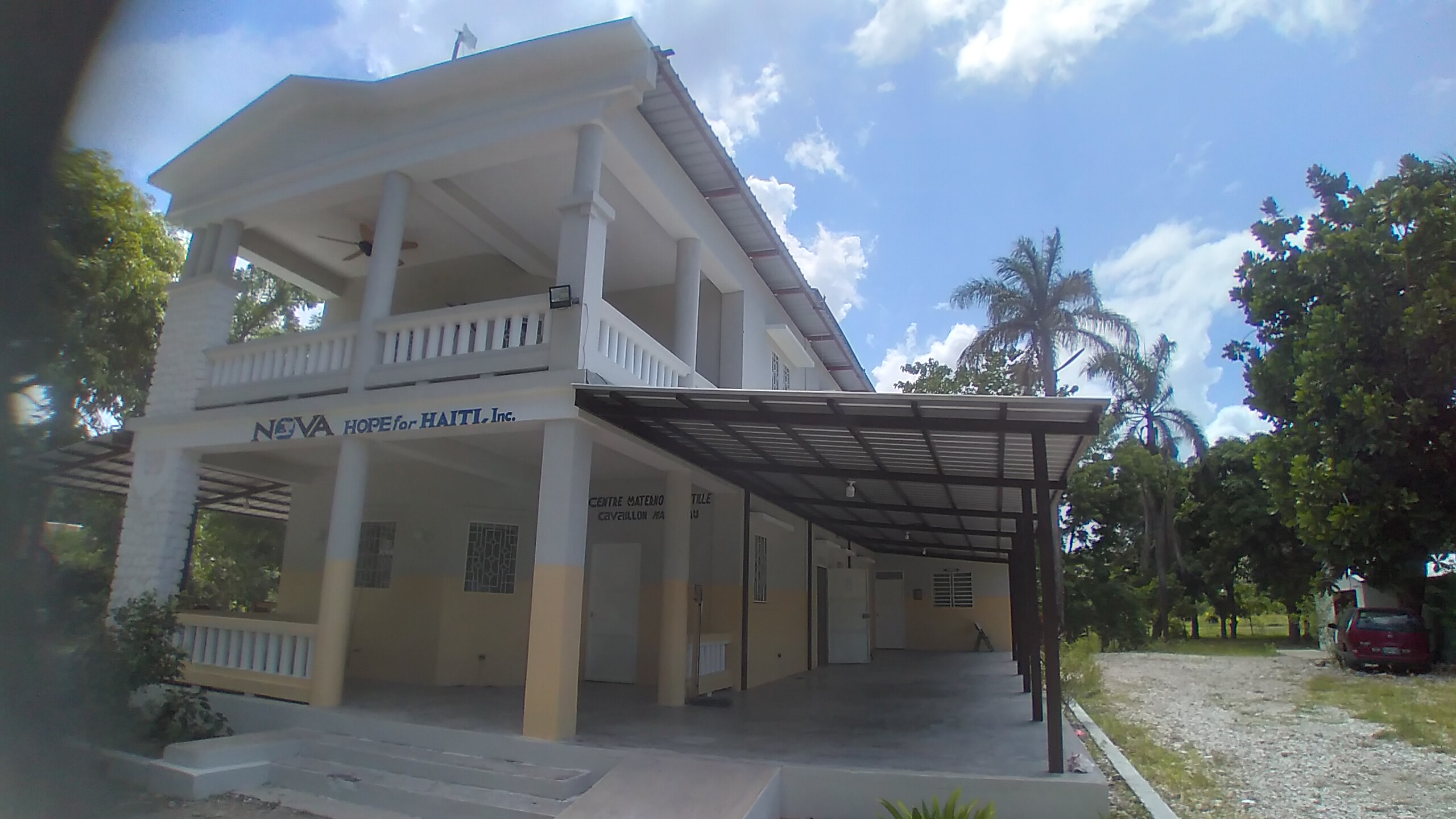 This is NOVA's clinic on August 9, 2021. We had just finished painting the exterior of the building expecting a brighter future as we continue to fight the pandemic and as Haiti weathers the political unrest. The earthquake is a major setback for NOVA, but we intend to rebuild and continue to be there for our community.