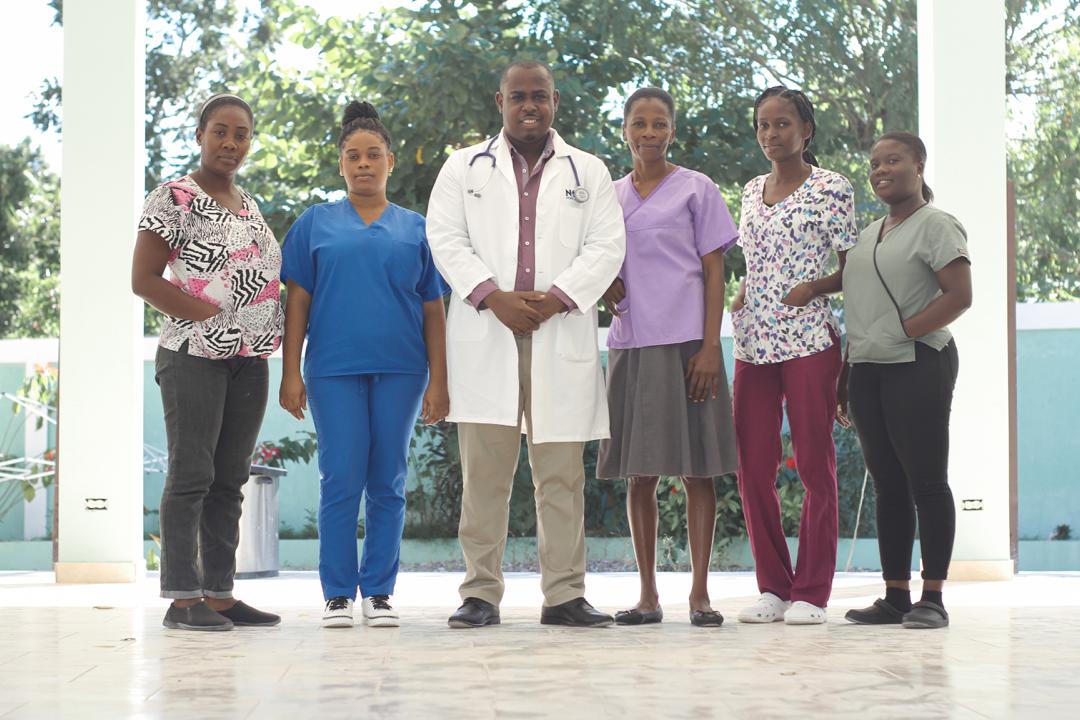 NOVA Hope for Haiti's Medical Missions
NOVA began sponsoring medical mission trips to Haiti in 2002. These medical missions would typically last seven days. In 2008, NOVA decided to pursue opening a permanent clinic in Haiti after realizing the desperate need for on-going healthcare. NOVA purchased a 12 acre parcel of land in Cavaillon, in Southwest Haiti, and began construction of a two-story medical clinic and residence in 2012.   Our clinic in Martineau, Cavaillon was completed in October 2014.
The clinic is open five days a week.   In addition, one day a week, some of the staff conduct mobile missions to more rural parts of Cavaillon where it is difficult or too far to get to Martineau.
Medical Services in Haiti
At each center, pediatric and adult patients can visit the clinic when they are ill. In addition, we provide routine childhood examinations, vaccinations, and nutritional intervention when a child is acutely malnourished. We also offer counseling, routine pre- and postpartum examinations and referrals for complicated pregnancies. Practical courses in health and hygiene are also conducted for the community to improve the overall health of the people.
The clinic also houses its own dispensary for medicines prescribed for our patients and a laboratory for medical tests.
The clinic routinely treats over 400 patients per month. Operating costs are approximately $200,000 per year including our Haitian staff's salaries, medications, medical supplies and building maintenance. Our Haitian staff are NOVA's only paid employees aside from one part-time US-based accountant.
To help support NOVA's full time medical mission care in Haiti, CLICK HERE.