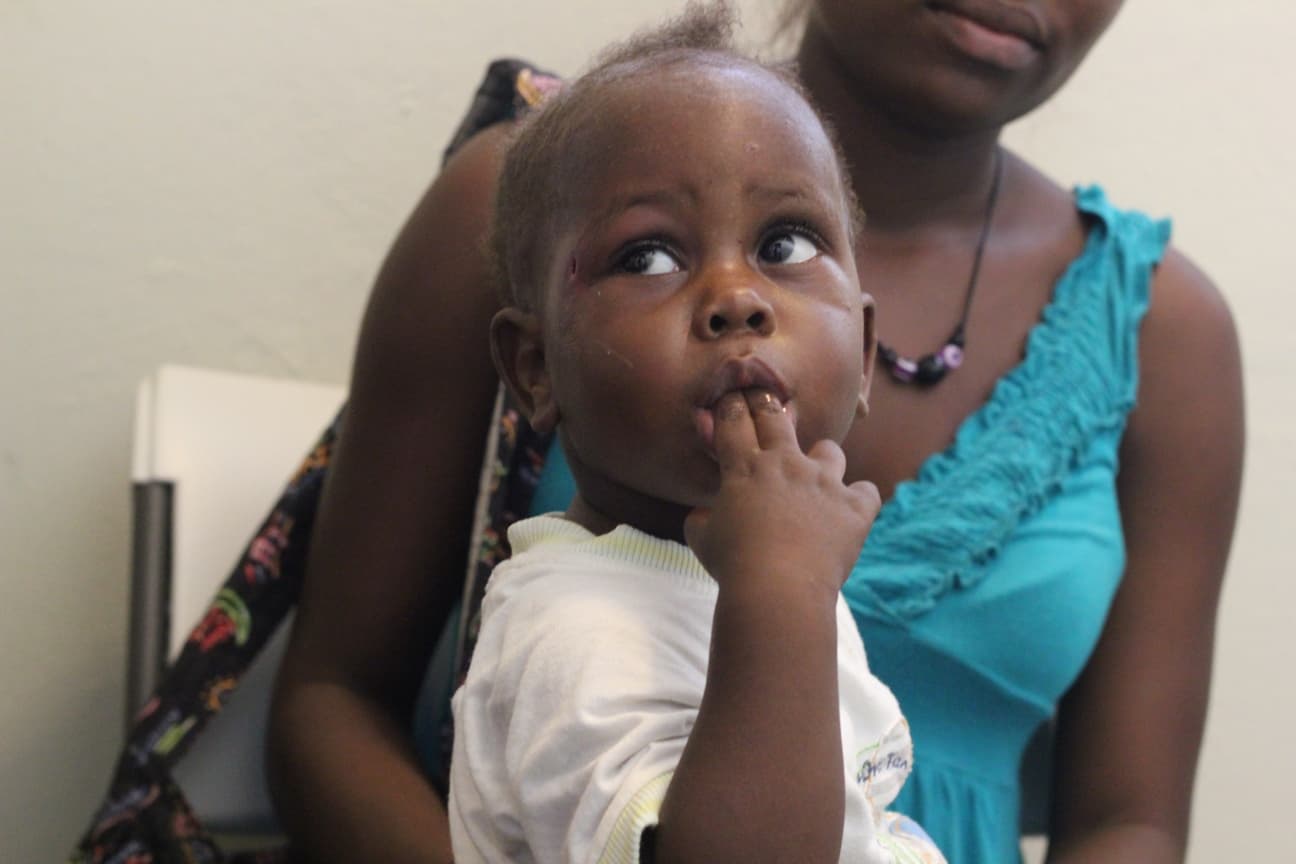 On every mission there is a patient or two who stand out to our volunteers.  On this trip it was little Keysha.  A few of NOVA's volunteers met Keysha when they were on a walk in Cavaillon.  Keysha, a toddler, walked out of her front door just as NOVA's volunteers were talking to her neighbor.  Keysha had one eye completely swollen shut.  When asked what happened, her mom who had followed the little girl outside, told us that she had fallen and gotten a scratch above her eye. The cut had gotten infected and without medical attention, the infection was spreading and had caused the little girl's eye to swell closed.
We immediately turned around and brought Keysha and her mom with us to the clinic where she was taken care of by Dr. Waseem Hafeez, a pediatric emergency room physician.  Dr. Hafeez drained the infection and began Keysha on antibiotics to deal with the infection.  Her mom was instructed to bring her back to the clinic in the days to come for follow up visits.
Dr. Hafeez was worried about the seriousness of the infection and he said that without medical care this type of infection could have been fatal to the little girl.
However Keysha is just fine.  Within a day her eye was no longer swollen and she was well on her way to full recovery.  Members of NOVA's team accompanied Keysha and her mom back home on a moto-tap tap to visit the family at home.