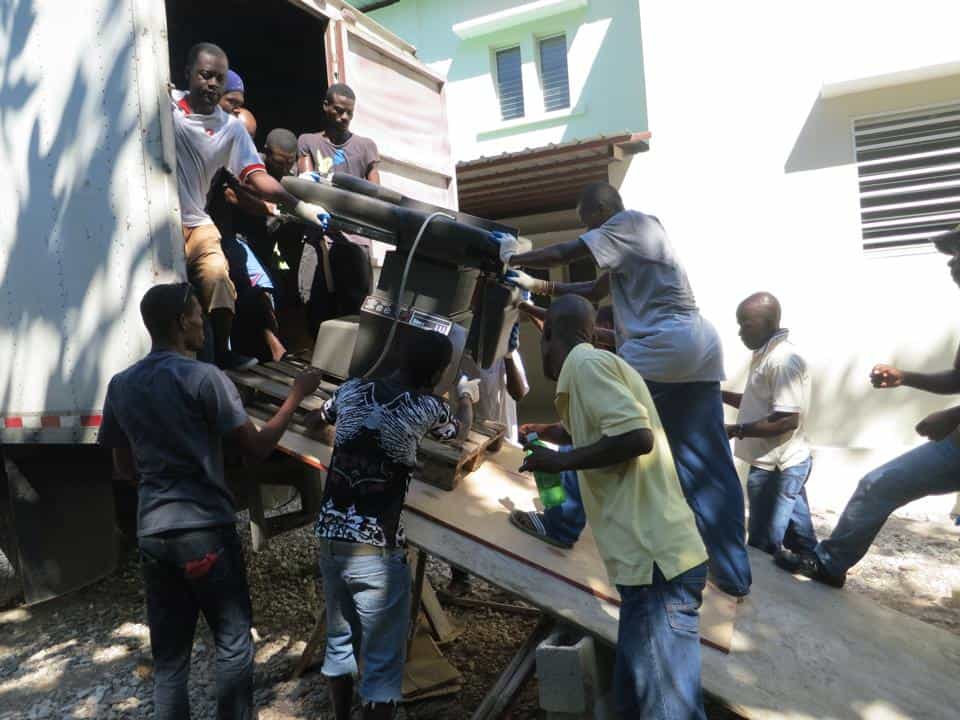 In mid-October, days before the 18th medical mission team arrived, nine NOVA non-medical volunteers traveled to Haiti to furnish the new clinic in Cavaillon with over $30,000 worth of supplies, furniture, and medical equipment.
During the summer, a 40′ sea container was shipped from New Jersey to Haiti with everything we needed to get the building open.  The sea container had been unloaded in Port au Prince, and reloaded onto three trucks.  The team traveled with the trucks to Cavaillon to get the building ready.  The team worked diligently in hot conditions to make sure the building could be used when the 18th medical mission team arrived and by our permanent year-round medical staff.
Our volunteers did amazing work and were able to get the clinic functional and operating, and begin preparing the second floor volunteer residence ready to receive guests also working in the Cavaillon area.
It was an emotional time, especially for some of NOVA's most senior volunteers who have been working hard for many years to see this building opened.  Some were overcome with emotion when they walked into the building.
Another set up team will travel to Haiti in January 2015 to finish working on the second floor residence.  They will be the first team to stay in NOVA's new facility.  This truly is an exciting time for NOVA!