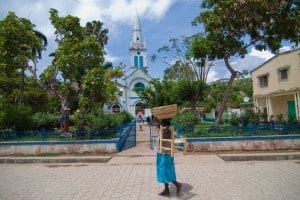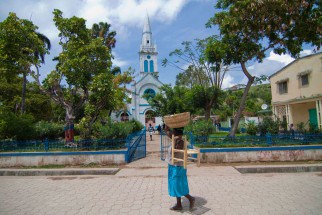 NOVA Hope for Haiti chose the town of Cavaillon, Haiti, for the seat of our mission in 2004.  Cavaillon was chosen by the board of directors of NOVA after two teams flew to Haiti from the US to explore a number of communities where the mission could have been helpful.  The first team explored communities all over the country and then narrowed the scope down to a few viable options.  Then a subsequent team flew down a month later to investigate more in depth the places chosen by the first team, and then together we made the decision to chose Cavaillon.
We had clearly defined criteria in choosing a home base for our mission in Haiti.  We sought a community that:
1) had no medical care available to the population
2) would offer the possibility to grow from a bi-annual medical mission to a permanent medical outreach
3) was relatively easily accessible to highways for transporting volunteers and supplies
4) was also accessible to people in the outlying mountain regions where the population tends to be even poorer and have access to less services
Cavaillon met all of these criteria.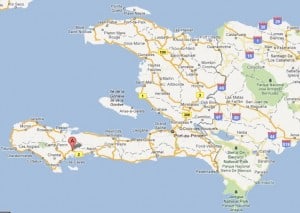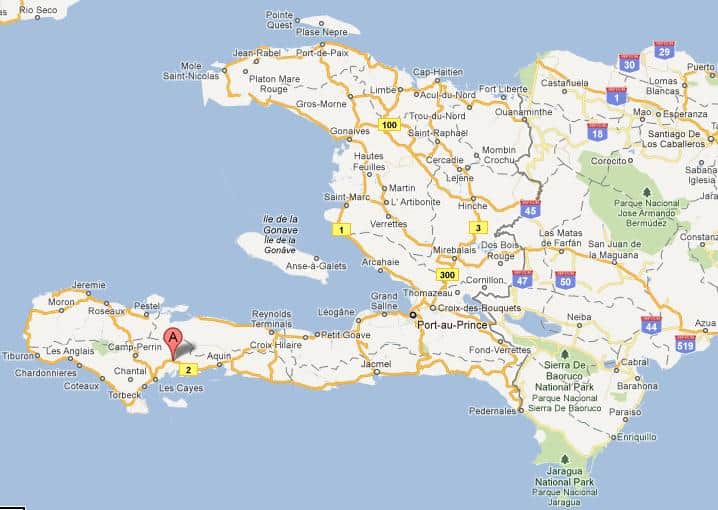 Cavaillon is a French colonial town in the south west of Haiti.  The church in the town center dates back to the 1700's and in the main square is buried a hero of the Haitian revolution which ended in 1804.  The town is located right near Highway 2 which connects Port au Prince and the city of Les Cayes as well as many towns and villages along the way.  Cavaillon is about a 5 hour drive from the capital and a 40 minute drive from Les Cayes which is served by a regional airport.
The town center is relatively small, with a few paved roads around it's picturesque french colonial town center.  However, Cavaillon is the center for a large population of rural farmers who live on dirt roads climbing hours up the mountains around the town.  The people making up this rural population are among the poorest people in the western hemisphere.
The town hosts a bi-weekly market on Wednesdays and Saturdays which is very crowded and everything from live stock, to school books, to fresh fruit, rice, beans, salt, and clothes are sold.  The market is attended by people from other nearby villages and towns, and also by many, many people from the mountains who make the trip to sell their agricultural goods and to buy household items.  Because of this market many of the people from the distant mountain communities have been served by NOVA's bi-annual clinics and will be served by our permanent medical facility.
Cavaillon has become a home away from home for many of our regular volunteers who have been visiting the town since 2004.
For more images of Cavaillon see a gallery of photos of the town and people here.