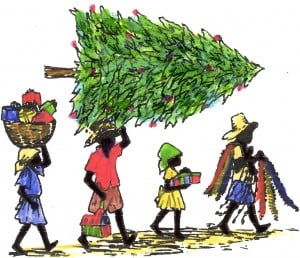 Dear friends of NOVA Hope for Haiti,
This past year was a tough year for our friends in Haiti. Almost a year ago, a devestating earthquake claimed over a quarter of a million lives in Port au Prince, Jacmel, Leogane and other towns in the area. The capital is in ruins and is having a difficult time recovering and will for a long time to come. Then the recent outbreak of Cholera added another unwelcome menace that is claiming the lives thousands of people, especially children and the elderly. The bad news is rampant.
But there is also good news. NOVA sent it's 10th volunteer medical mission and the largest volunteer team of doctors and nurses to date. We treated well over 1,000 patients and are right now planning another medical mission in March 2011. We also brought one of our patients, four year old Danson, to the US for heart surgery to fix a fatal congenetal heart defect. The surgery went well and he is on his way to healing and health.
The building project continues to move foward and the Board of Directors is very hopeful to see much work come to fruition in 2011.
So as we bid 2010 farewell, with all of it's sadness, loss, and struggles, we also look forward to 2011 with hope that together we can make the future a little brighter.
On behalf of the Board of Directors of NOVA Hope for Haiti, I wish you all very Happy Holidays filled with joy, love and peace.
Sincerely,
Joseph Nuzzi
Vice-President
NOVA Hope for Haiti